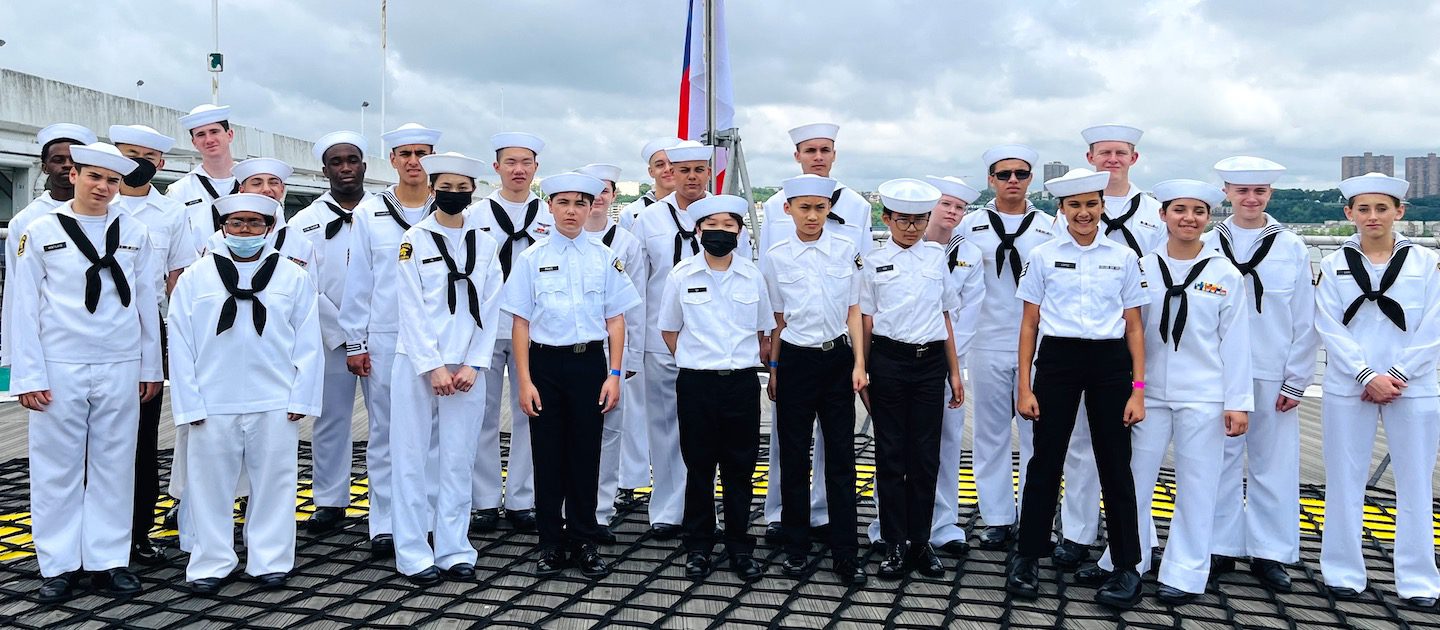 Fleet Week & Memorial Day Drill
Co-drill with Sea Cadet units George Washington Division, from NYC and Iwo Jima from Newburgh.
Kick off Fleet Week May 25 at 0700
An opening ceremony hosted by USO on Wednesday May 25, allowed the United States Naval Sea Cadet Corps and the George Washington Division to rub shoulders with Navy's créme de la créme.
Color Guard at the New York Yacht Club
Gala ceremony to Navy, Coast Guard and Marines Corps personnel at the New York Yacht Club.
Saturday at Piers 88 and 86
Sea Cadet Units George Washington and Iwo Jima co-drilled aboard the USS Bataan, HMS Protector and the USS Intrepid Museum in NYC.
Sunday Memorial Day Parade
The George Washington Division presented colors for the Forest Hills American Legion Post #1424 Ceremonial Parade on Sunday May 29th, 2022
Monday Memorial Day Parade
The George Washington Division marched at the White Plains Memorial Day Parade